HEAD acoustics GmbH: Dr. Aulis Telle new member of management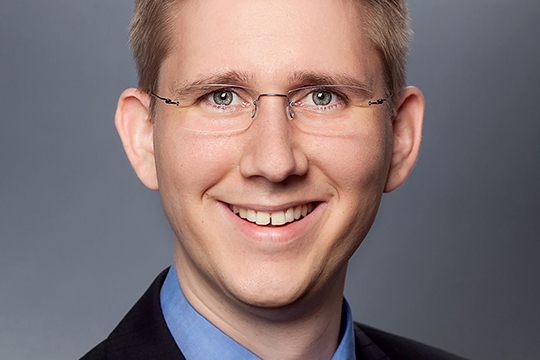 Managing director and associate Prof. Dr. Klaus Genuit now responsible for the division Research S&V
Reinhard Scholz has retired
As of October 1, 2017 Dr.-Ing., Aulis Telle has been appointed as managing director of the HEAD acoustics GmbH. He succeeds Prof. Dr.-Ing. Klaus Genuit, who founded the company in 1986, and is now responsible for product management, development, sales and distribution as well as consulting of the NVH division. Prof. Genuit remains managing director and takes on the responsibility for Research Sound & Vibration (S&V), merging the former departments Research NVH and Sound Perception and Assessment (SPA) of HEAD acoustics NVH division.
Dr. Aulis Telle, a specialist in digital signal processing and acoustic measurement technology holding a doctorate degree in Electrical Engineering, started his career at HEAD acoustics GmbH six years ago. After three years together with Prof. Dr. Roland Sottek in the Research Department of the NVH division, he joined in the technical managing team as assistant of Prof. Genuit. In this position he was able to optimally prepare himself for his duties as managing director. "I'm very happy about the trust placed in me and the intensive cooperation with my colleagues both here at the headquarter in Herzogenrath and internationally, in order to successfully develop HEAD acoustics and to continue to achieve steady growth".
In addition to this news in the active management, Mr. Reinhard Scholz, who was Commercial Director of HEAD acoustics GmbH from 1992 to 2016, is retiring. A year ago, Mr. Scholz handed over the commercial management to his successor Stephan Noth. Until now, he remained responsible for the further expansion of the company's international presence. He was particularly active in the founding of subsidiaries in South Korea and China. On September 15, 2017, Mr. Scholz received a ceremonial farewell during the employees' meeting. As active board member of the HEAD-Genuit-Stiftung foundation, which holds a 30% share of HEAD acoustics GmbH, he remains tightly connected to the company.
---
Documents
HEAD acoustics GmbH是全球领先的声音和振动分析解决方案供应商之一。我们在开发用于测量、分析和优化语音和音频质量的硬件和软件,以及客户订制解决方案和服务方面拥有专业的技术和开拓进取的精神,因此在电信领域获得全球认可。HEAD acoustics的服务范围涵盖技术产品的声音工程、环境噪声调研、语音质量工程、咨询、培训和技术支持。HEAD acoustics 位于亚琛附近,在中国、法国、印度、意大利、日本、韩国、英国、美国设有子公司,并在全球拥有众多销售合作伙伴。