Advanced ArtemiS SUITE Use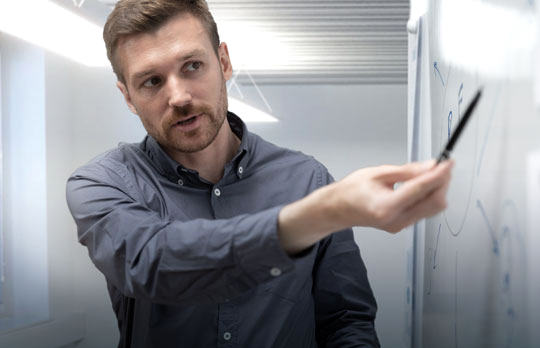 Duration
Two-day course
8:30 AM to 4:00 PM
Price
$1100
Target group:
The seminar addresses users who already have some experience with ArtemiS SUITE.
---
Prerequisite:
Prerequisite: Basic knowledge in using ArtemiS SUITE. Beginners are advised to visit the training course Introduction to ArtemiS SUITE.
---
Seminar Objectives:
This seminar develops the use of ArtemiS SUITE as an analytical extension of human perception for sound quality and vibration analysis in both an acoustic and a multichannel acoustic-plus-vibration context.
It includes how to select and apply conventional, psychoacoustic, and advanced psychoacoustic metrics, vs. time, RPM or other reference quantities; and how to recognize needs for multiple simultaneous analyses to relate and quantify perceptually-important phenomena, which in technical sound situations is most of the time.
Course documentation includes printed material, PowerPoint presentations, and a library of ArtemiS SUITE example Projects with sample data files. ArtemiS SUITE systems are available for hands-on exercises throughout the course.
Participants are encouraged to bring their own data files.
Program:
Introduction: sound attributes, critical listening, hearing capabilities, introduce psychoacoustics
Relationships for sound and vibration quality engineering (partial list)

Psychoacoustics: benefits and limitations
Relationship of conventional and psychoacoustic measures
Multidimensional, perceptive, and cognitive aspects
Signal processing for sound and vibration
FIR filters and convolution: transfer functions, impulse responses, and "unorthodox" applications such as for auditioning coherent and incoherent contributions
Uses of the Calculation Project and Automation Project

Application-Specific Analyses

Listening-guided choice of metric/settings: level, frequency, time
Balance analytic resolutions according to perceptual resolutions
Measurement vs. time, RPM, speed, etc.
Modulation analysis and psychoacoustically-weighted modulation analysis
Multiple analyses: choices and uses
Advanced psychoacoustic metrics

Hearing Model of Sottek

Hearing Model spectrum vs. time
Tonality (Hearing Model)
Tonality (Hearing Model) with selectable tonal annoyance weighting
Roughness (Hearing Model)
Impulsiveness (Hearing Model)
Relative Approach (RA) (subtracts moving average from each instantaneous measurement)
High-resolution Spectral Analysis (HSA)

Productivity tools and techniques

Metadata – user Documentation in ArtemiS SUITE
Database management: creation, connection, population
In-depth report generation

Tips
---
Remarks:
Training material is provided in print and as pdf on a USB stick. Notebooks and front ends are available for all participants.
Available at your location for 4 registrations or more.
The number of participants is limited to a maximum of 10. In this way, we guarantee each participant an individual support.