At HEAD acoustics, the sound of a coffee machine means one thing first and foremost: Seize the opportunity for an exchange with colleagues while enjoying freshly brewed coffee.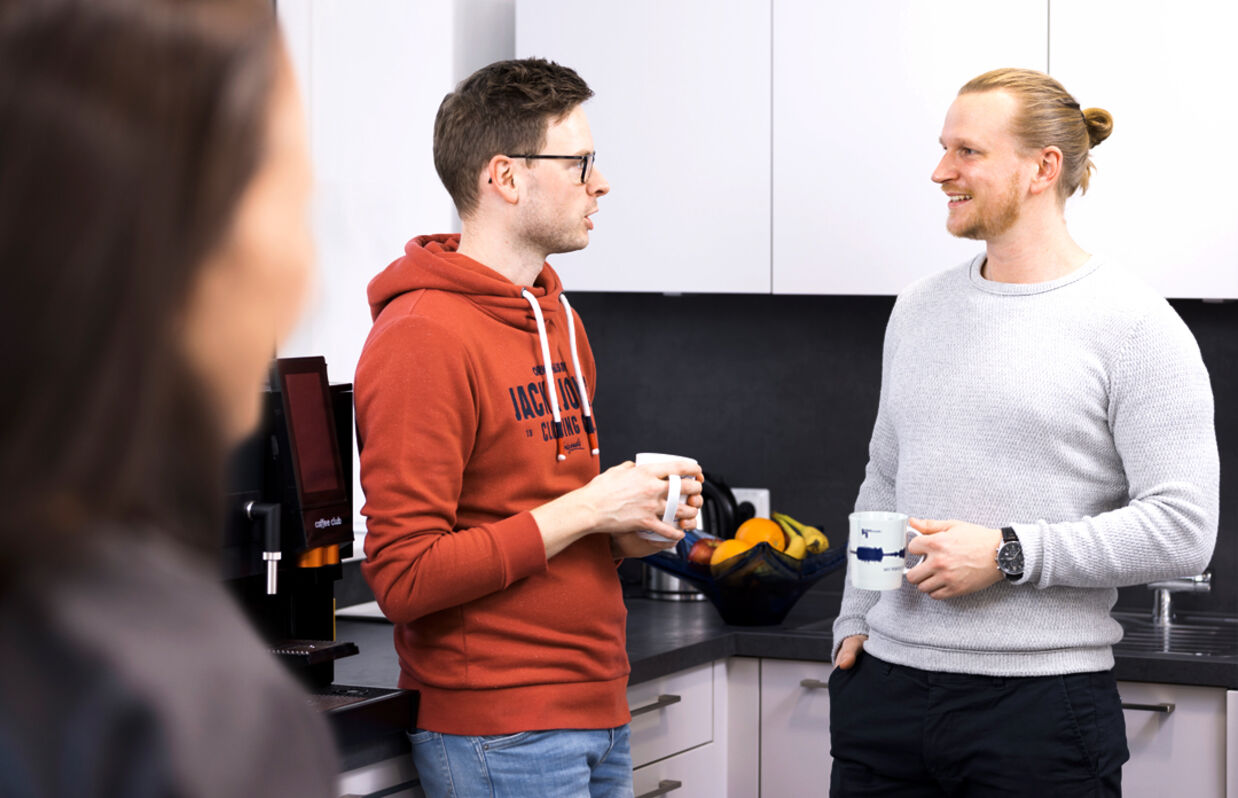 When a coffee machine hisses and gurgles, all that some people hear is an industrial-sounding annoyance – others perceive it as a seductively mouth-watering preview of what is to come: freshly brewed, hot, tasty coffee and, in the best case, pleasant conversations with the colleagues (and maybe a cake). That's what we're doing at HEAD acoustics because we think – and experience supports this theory – that the best ideas and the passion for what we do comes through personal interaction and exchange in an enjoyable, positive environment.
Of course, sound also plays a significant role in our daily lives at work. We know that our experiences, preferences, and, of course, the specific state we are currently in shape how we evaluate acoustic signals. The coffee machine is only one example of many – and for us, it's the best and most positive.
Now, let's find out how you perceive the sound of our HEAD acoustics coffee machine with an aurally correct binaural recording on our website (please use headphones)!